Working...


Show Choir

Show Choir Expectations
My goal is to make the Creighton Community Schools Choral program a pillar of excellence. In order for this to happen, our performers need to understand that a certain level of commitment, discipline, and sacrifice is necessary and will be expected. Our student performers will be held to a higher standard, as they are leaders in the school, the neighborhood, and the community. Below are the standards under which they must operate to be a part of this program.
1. The most valuable contribution students can make to show choir is their presence at rehearsals. It is a privilege for students to be in show choir and you must make a commitment to have consistent and punctual attendance. You will be given a practice and performance calendar at the beginning of the year. Most rehearsals will be held Tuesday and Friday Mornings at 7:10. I will take roll at 7:15. You need to communicate the nature of all absences with Ms. Van Metre prior to the absence (example: illness, family emergency, etc.) My phone numbers are listed on the contract. Two absences from rehearsal will result in making up the time when it is convenient for Ms. Van Metre. Three absences (unexcused) from rehearsals will result in removal from the group. Make sure you communicate your schedule with your parents. They are not responsible for asking you for it. It would be a great idea to make a copy of your schedule for your parents so that they have one for themselves. Remember, this is your choir; your parents can only support us when they are aware of what we are doing.
2. There will be some intense rehearsals in January, February and the beginning of March. The student must be able to balance show choir with their academics and other extracurricular activities.
3. Strive to do your very best. You may receive a practice CD for you to use at home. Your parts will also be available to you on line at the school website. Click on the Choir tab and then click on the Show Choir button. Then you will have an option to click on the rehearsal page. You will be required to practice at home so that you are well prepared for each rehearsal. Failure to practice at home the needed amount of time to prepare you for rehearsals may result in removal from the performance.
4. Academic Performance—Our student-performers must adhere to the school district's academic eligibility policy. If a choir member is ineligible during their season they will be withheld from participating until they have raised their grade.
5. Good Conduct Policy—In accordance with the policy set forth by the Creighton Community School District, student-performers who participate in activities of an illegal nature will be subject to consequences. The use of illegal substances, alcohol, or tobacco is not healthy and will not be tolerated. Any such usage will result in consequences in accordance with the school's policy.
7. In a group, you are only as good as the person next to you. The show choir will provide lifelong memories and some of the best friendships a student will have throughout his/her high school career. One of the ways to achieve this is through unity. All members are to treat one another with the utmost respect. There is no "star player" or "starting five". Together we create a successful group. We will be active in fundraisers and community projects. Students are also expected to conform to the group. Although we promote individuality we will not tolerate students who are a distraction to the rest of the group with their hair appearance, behavior. At competitions boys are expected to be clean-shaven and hair cut above the eyebrows. Girls will have their hair pulled back and off the forehead, with curls down the back. Lipstick, eye makeup and blush must be worn onstage. The lights will wash out your face.
8. Your costumes have been purchased by the Performing Arts Boosters. You will rent your costume from them for $35 every year. Your only other responsibility is to purchase the proper shoes. Ms Van Metre will arrange to order for those who need new ones or you can check with an alumni to see if you can buy theirs.
I am here to help you become the best you can be on your journey to adulthood. Our group believes in hard work, commitment, passion, dedication, perseverance, and determination. We believe in the rules mentioned above, and we realize that we are building life skills, which will benefit long after their performing days at Creighton Community Schools, are done. If you have any questions regarding this policy sheet, please contact Ms. Van Metre Home #373-4813 Cell #640-6058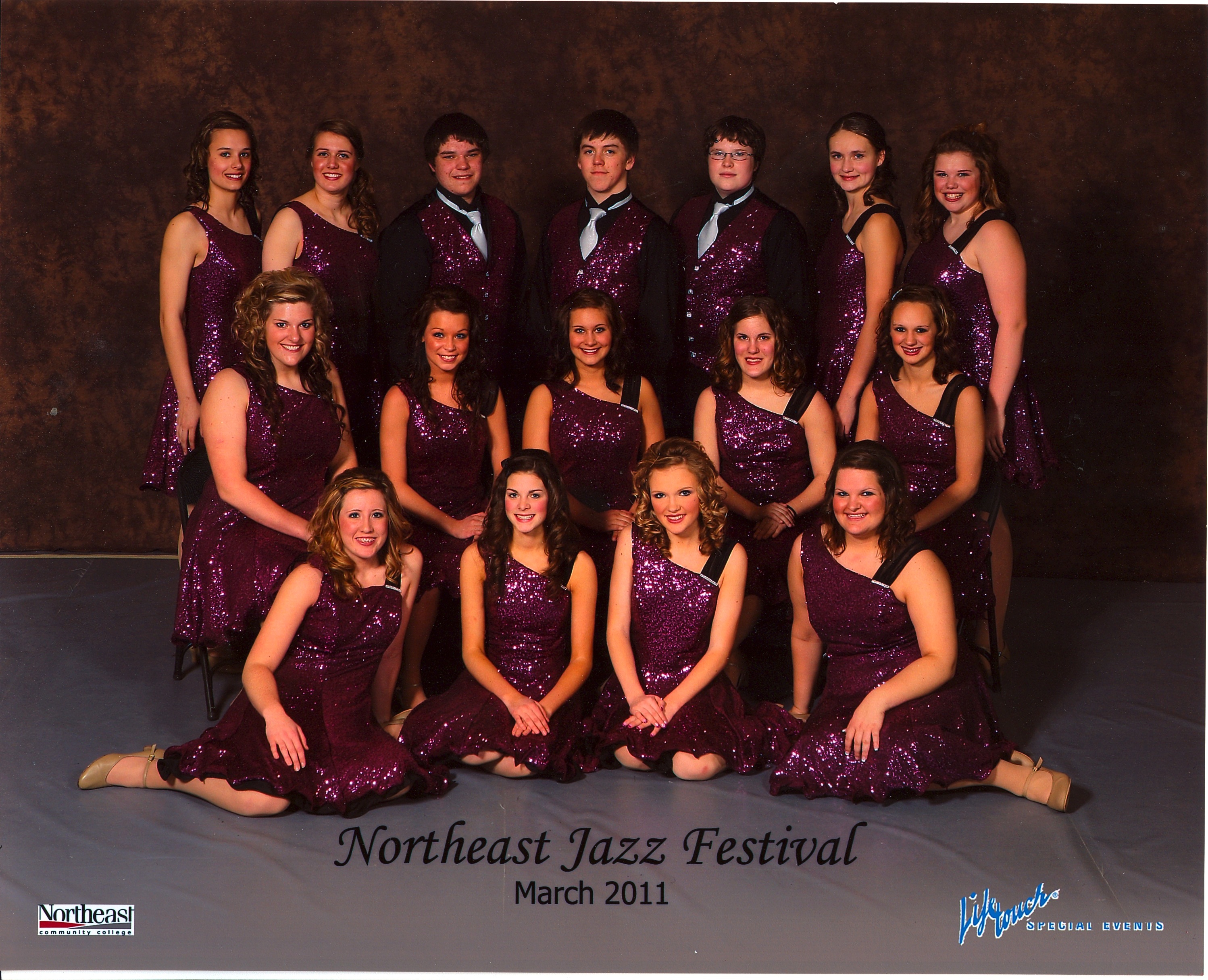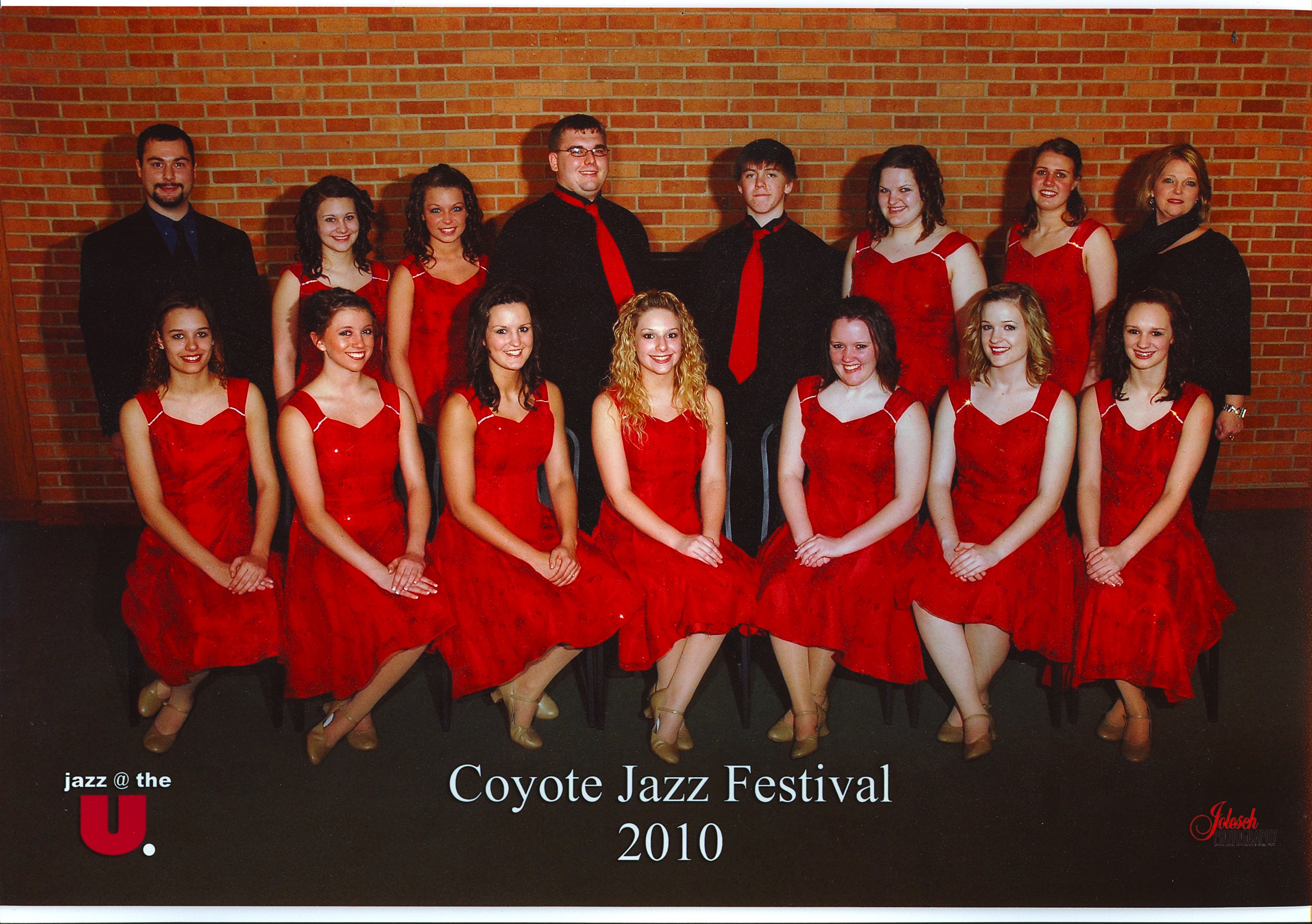 Show Choir Performances