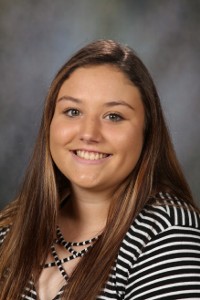 Meet The Seniors...
...Lexi Huigens
What is your full name?
Lexi Noelle Huigens
What is your birth date?
August 21 , 2002
Who are your parents/siblings?
Amanda, Chad Huigens and Carley Huigens
What extra-curricular activities have you been involved in and for how many years?
Volleyball 3 years, basketball 1 year, track 4 years, softball 10 years, varsity choir 4 years.
What are your plans after high school?
Attend college for business.
What is your favorite memory from high school?
Prom
What will you miss most after you graduate CHS?
The friends I made.
What is your most valued possession?
Friends and family
What are your hobbies/interests?
Being with friends and family.
What are three things you must do in your lifetime?
Graduate college, get married, have kids.
What is the most challenging task as a senior?
Scholarships
Which one memory will you remember forever about your time here?
Prom
What is a quote that defines you or speaks to you?
"Change your thoughts and you change your world."