New Members Inducted Into The National Honor Society
The National Honor Society had their annual banquet last week. During the banquet the members and inductees were recognized for their efforts in the classroom and their community. They also had a chicken dinner with deserts. All members were present along with their parents. The new members that were inducted include the following: (Seniors) JD Kuhlman, and Derek Wortman (Juniors) Brennan Pint, Alex Homan, and Connor Hammer (Sophomores) Braxton Brockhaus, Dylan Kuhlman, and Anthony Morrill. Calvin Coolidge once said, "No person was ever honored for what he received. Honor has been the reward for what he gave."
Congratulations to all the NHS members.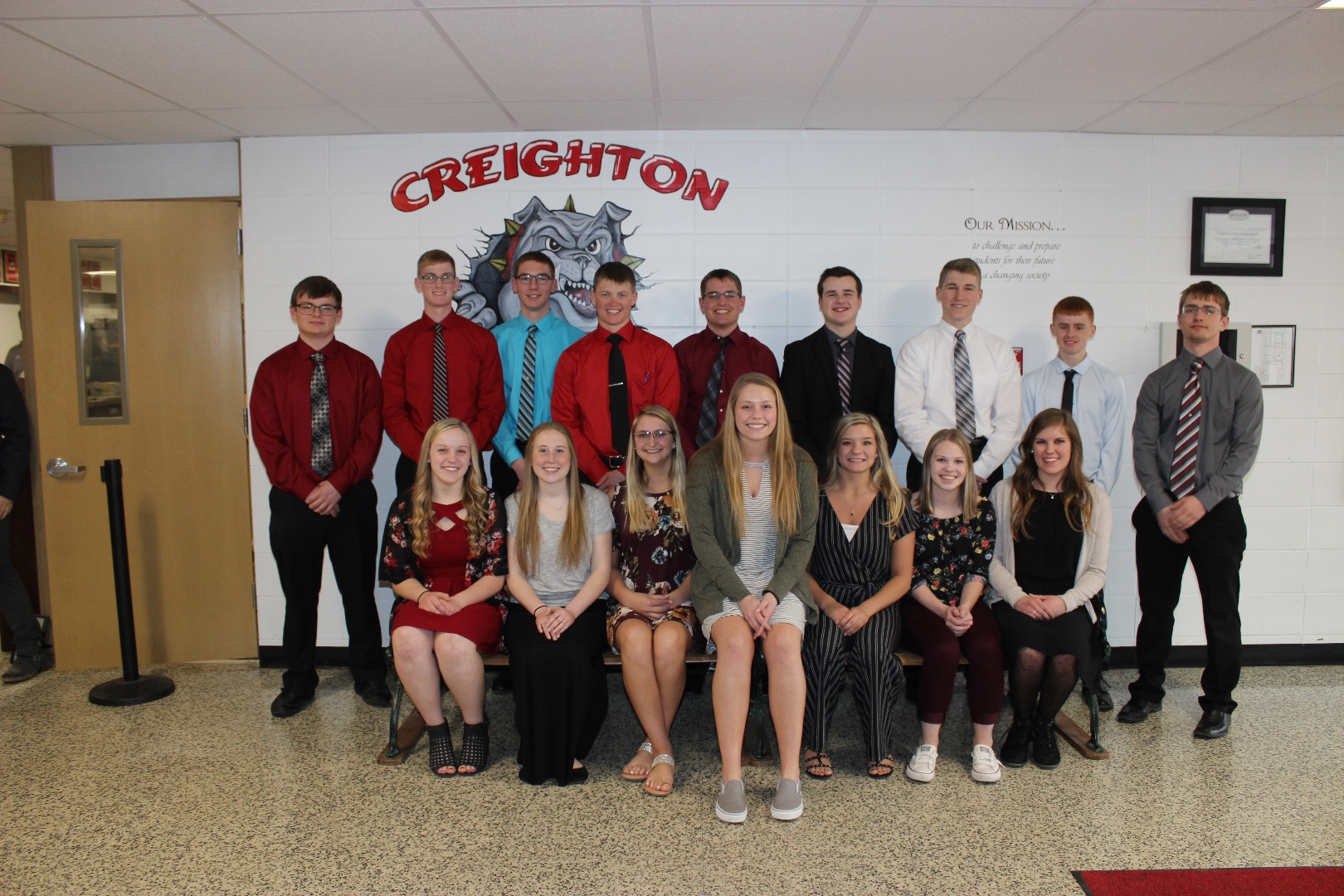 Derek Wortman is not pictured.