Veterans Day Program Held at CHS
On Monday, October 12, CCPS held a Veterans Day Program. The program started with the band playing " Armed Forces March" directed by Mr. Stevens. Student Body President, Bryce Zimmerer lead the audience in the Pledge of Allegiance. The 2nd place Voice of Democracy winner, Brittani Pospisil, give her speech on " Why My Vote Matters." The Choir then sang "Let Freedom Ring" directed by Mrs. Van Metre.
The 1st place Voice of Democracy winner, Bryce Zimmerer, gave his speech on why his vote matters. The Veterans Day Address was given by former CHS graduate Kimberly Meyer. A moment of silence was observed and Taps was then played by Brienne Fanta.
The Band played for the Retirement of the Colors.
The Master of Ceremonies was Dan Kienow.
High School Choir Dan Kienow, Master of Ceremonies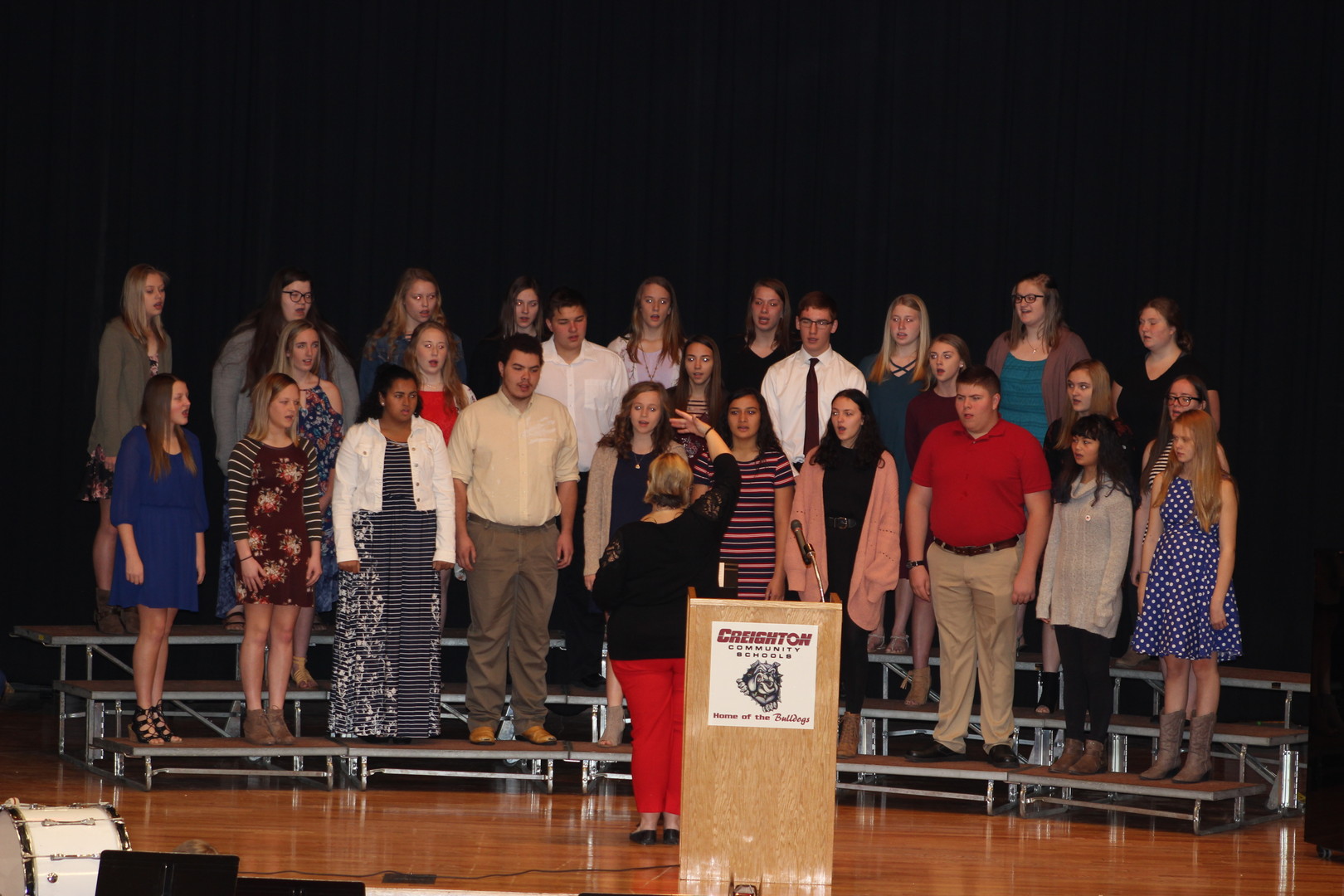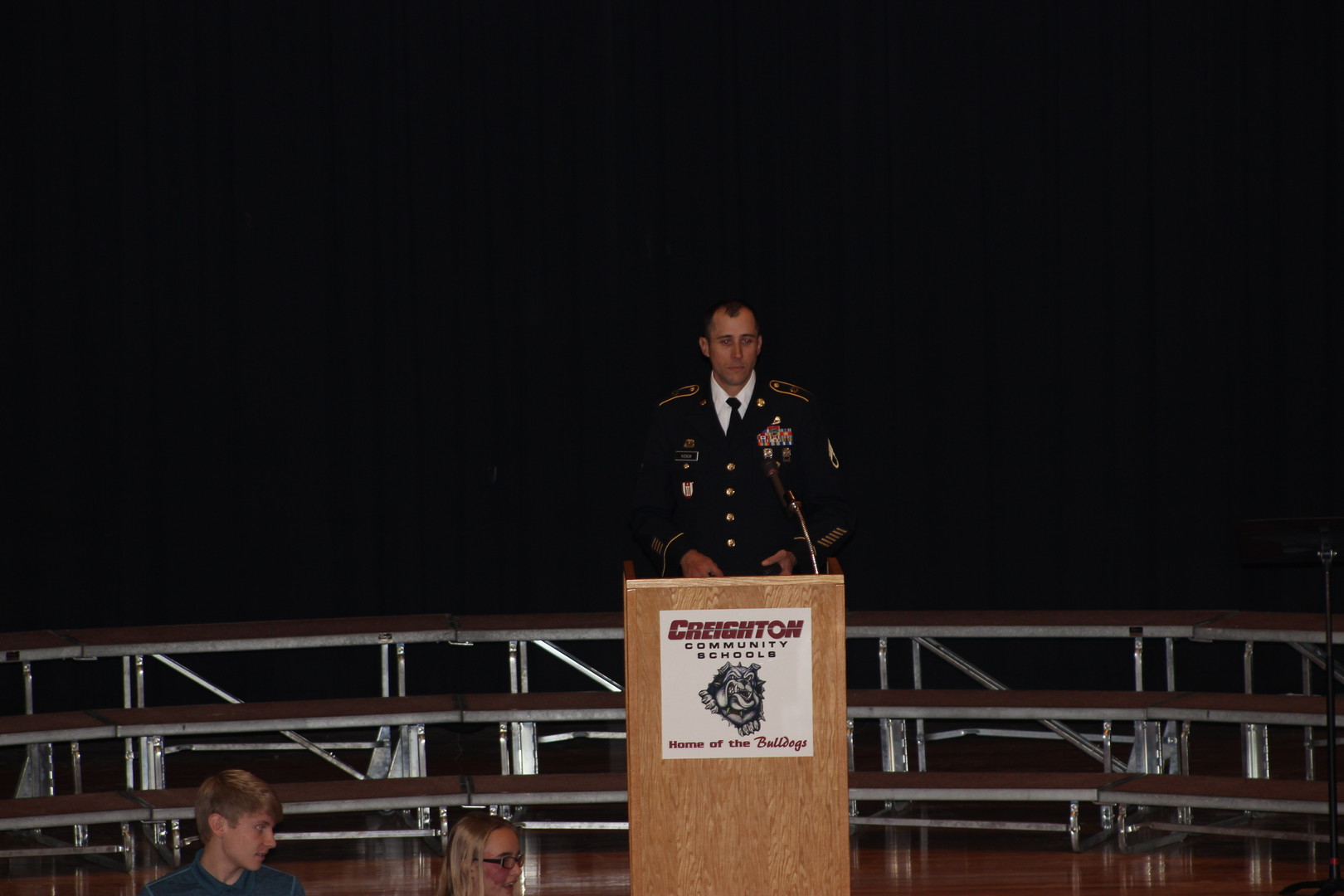 Bryce Zimmerer, Brittani Pospisil, and Kimberly Meyer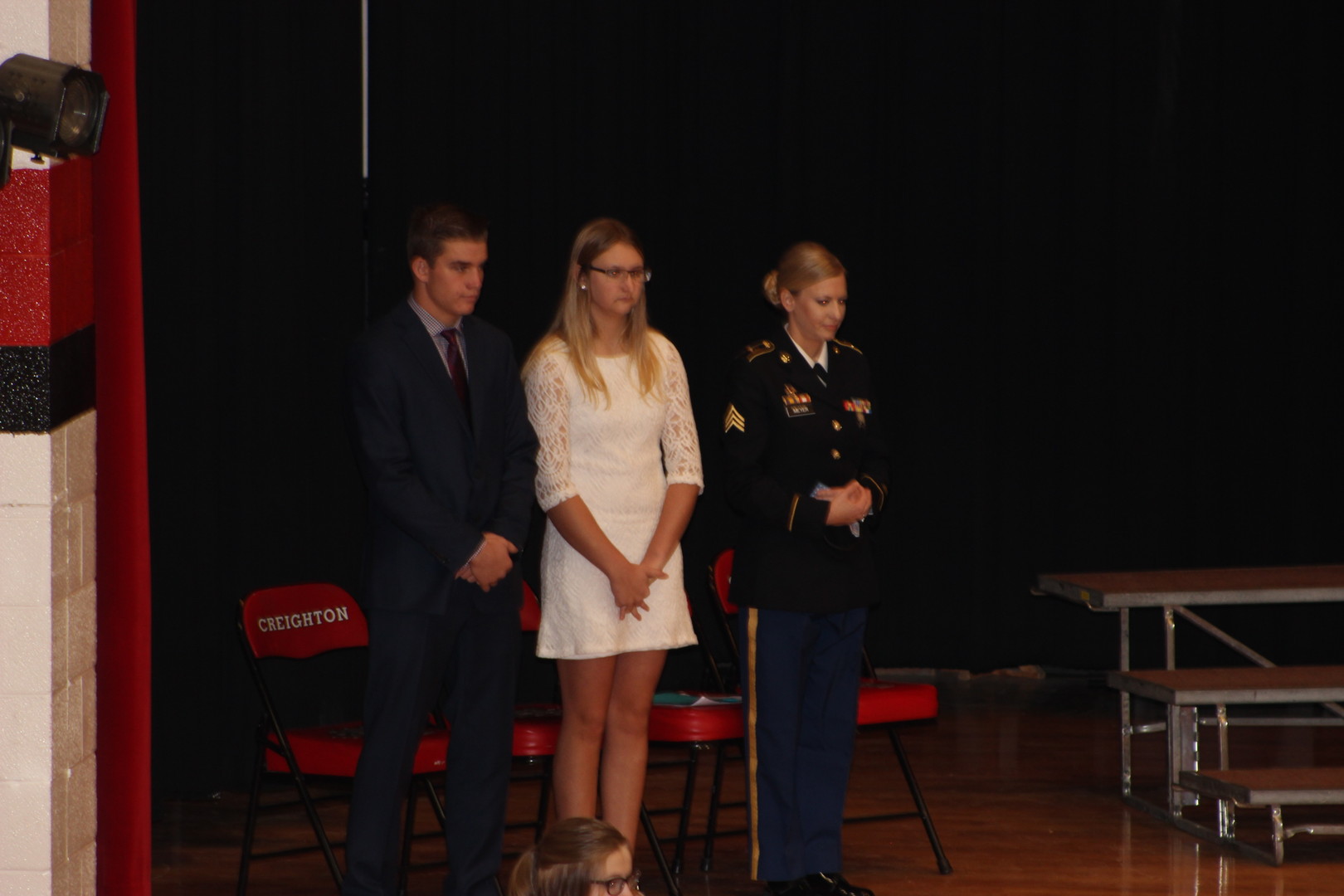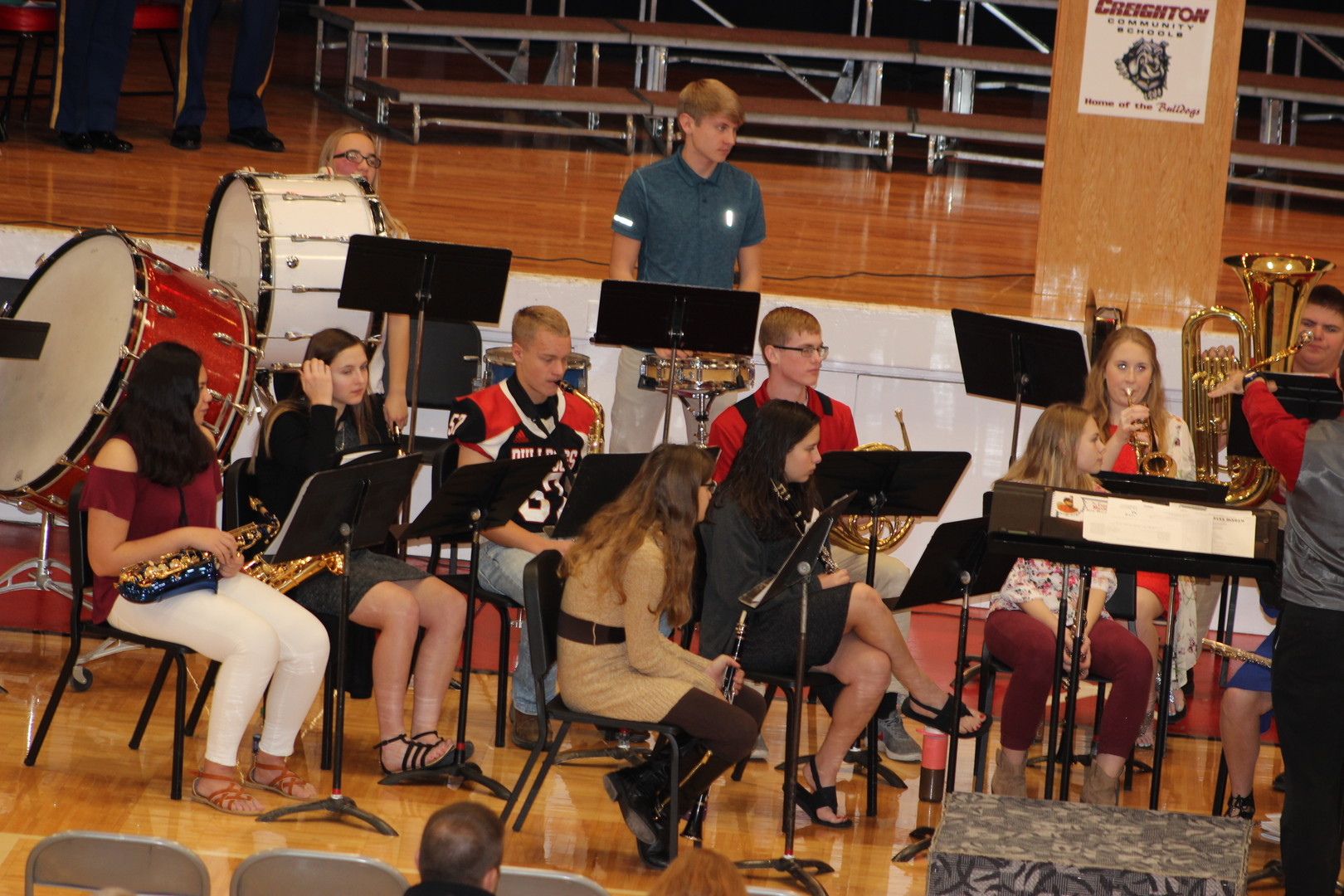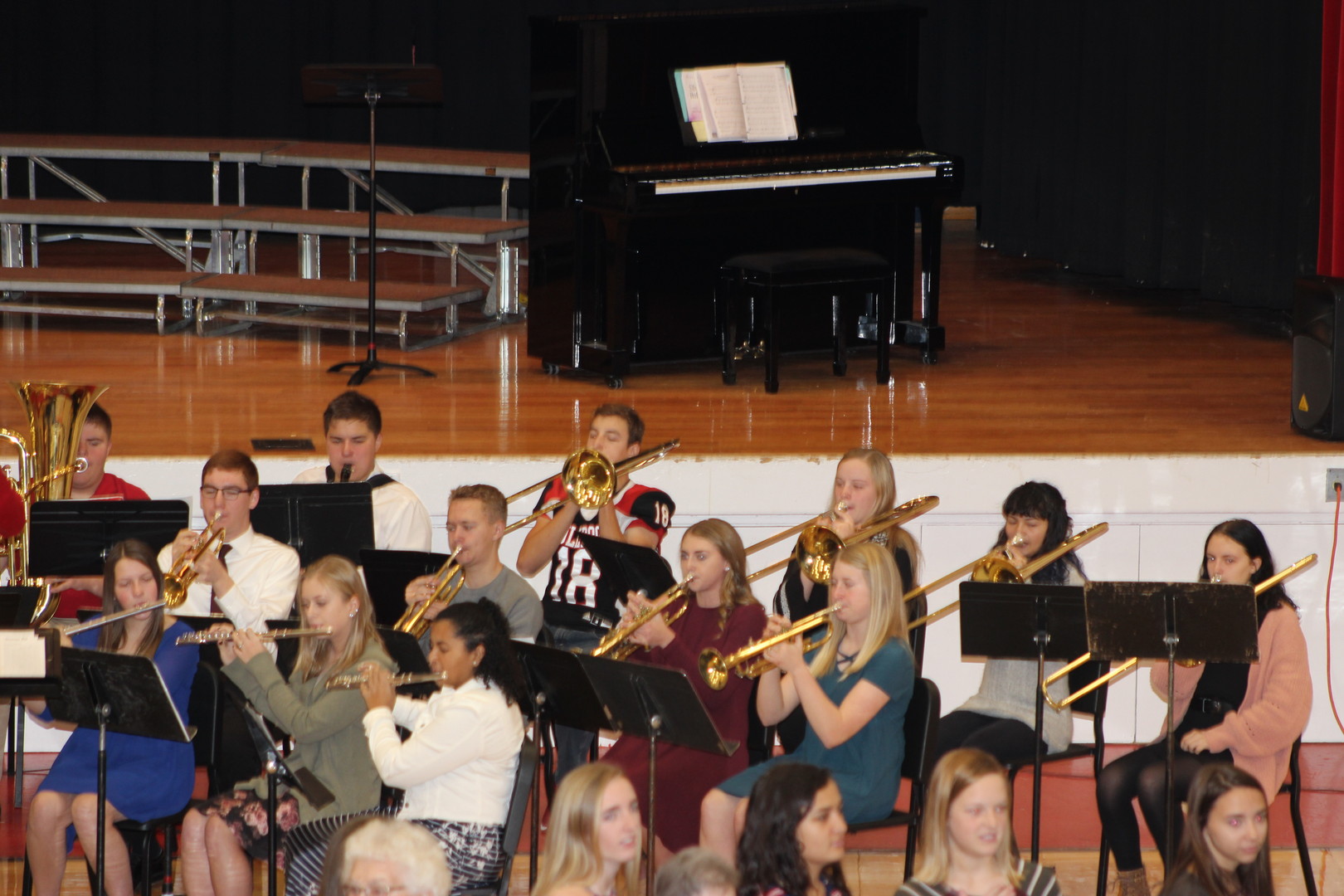 High School Band